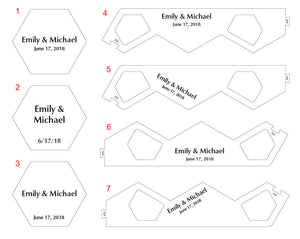 This is an engraving service for any of the 3-4 player "Game Boards For Catan" sold at The Board Genius. Note: you must purchase this in addition to a 3-4 player board.
Please specify WHERE you would like the engraving:
Back of the desert tile
Front of a border tile
Catan® is the registered trademark of Catan GmbH. The Board Genius, LLC is not associated with or sponsored by Catan GmbH. In order to play Catan® with this board you must have the official Catan® board game.